Peter Pan, The Avenger!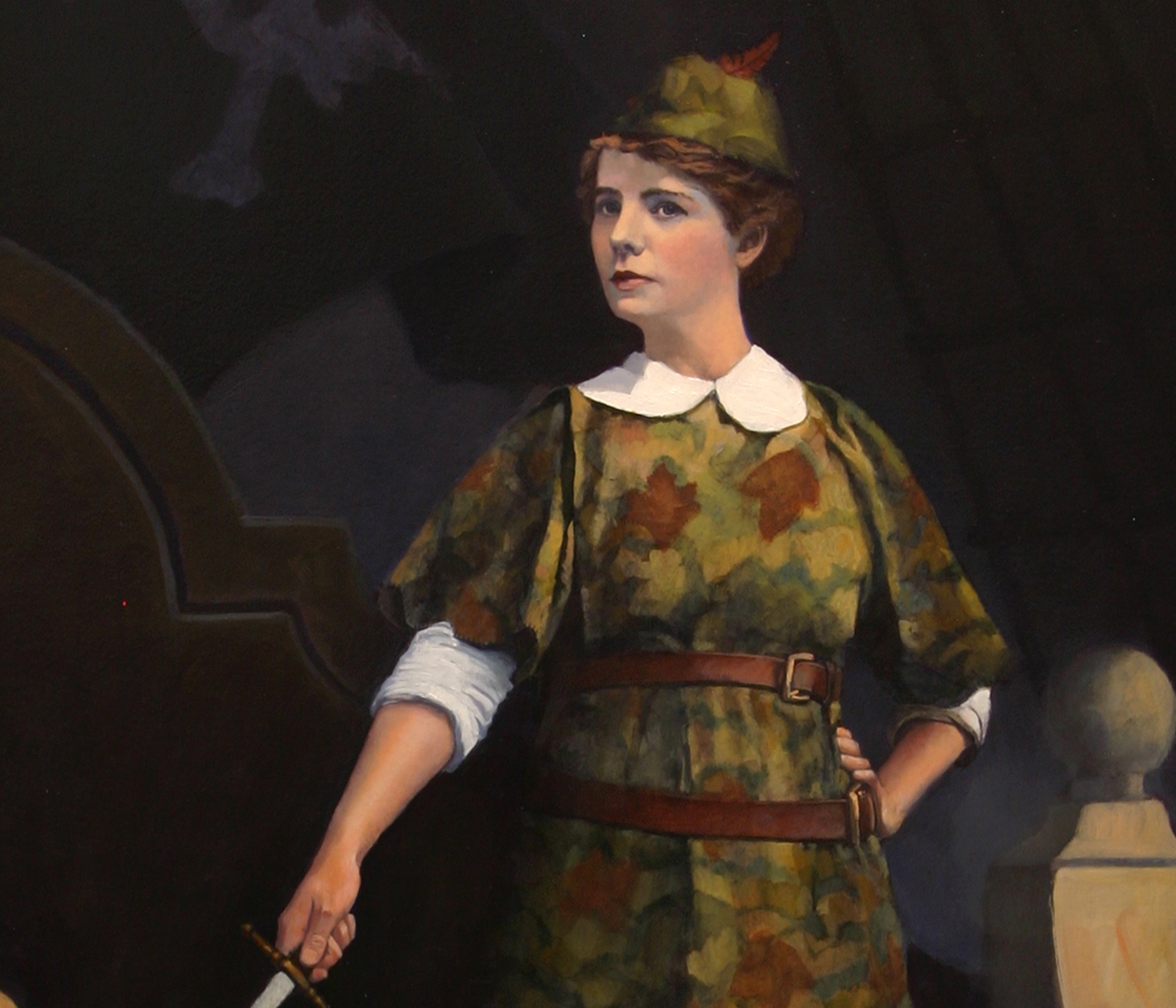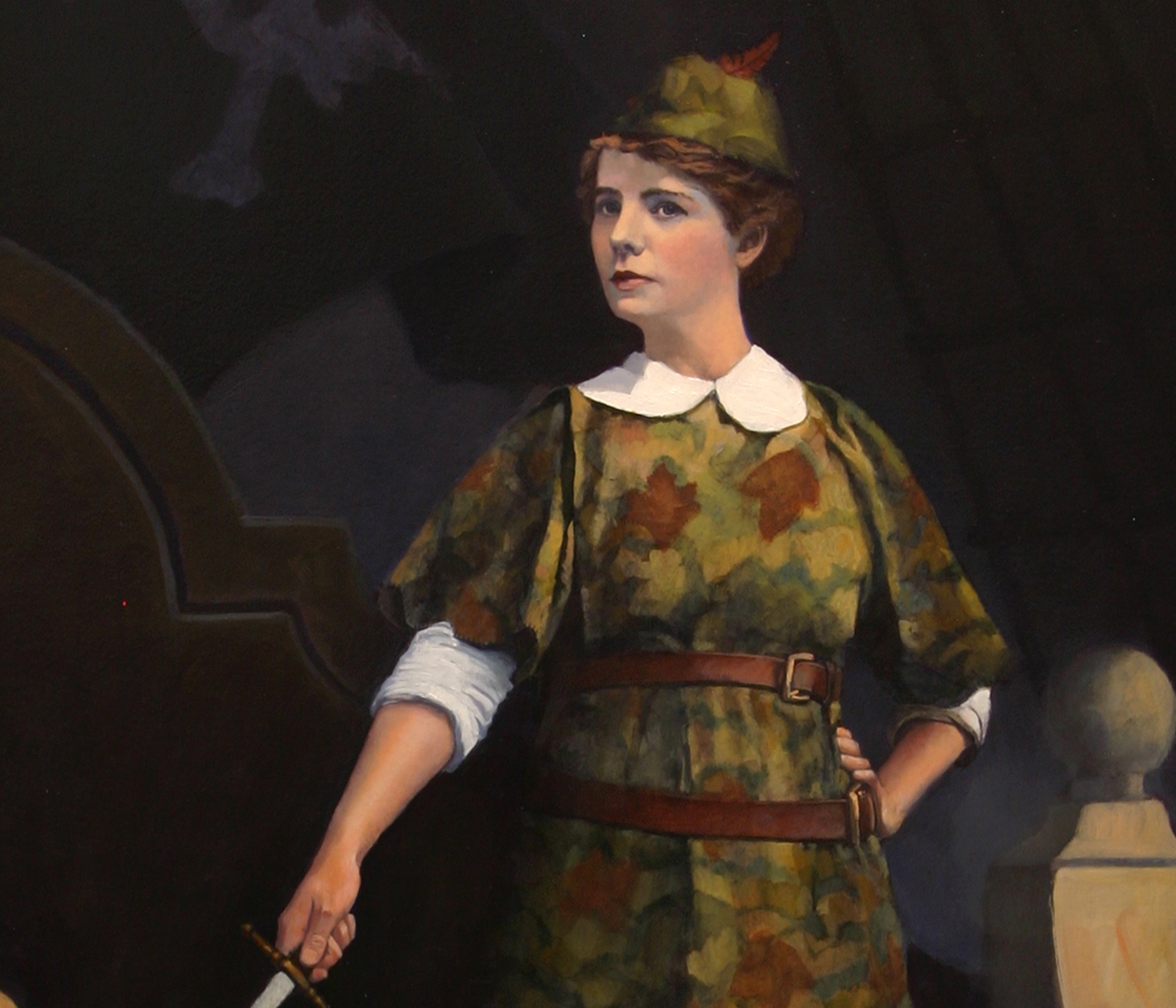 Peter Pan, The Avenger!
MAUD ADAMS as PETER PAN
from Peter Pan by W.S. Gilbert
MAUD ADAMS will always be associated with the role of Peter Pan though she was not the first actress to actually play the part (Nina Boucicault has that distinction from the original London production). Ms. Adams did however play the part 237 times on Broadway (and thereupon entered the Peter Pan collar into the fashion vernacular). The actress was also responsible for the camouflage style costume and the headgear with the jaunty feather (the original Peter Pan in London was bareheaded).
Mark Twain wrote to Ms. Adams, "It is my belief that Peter Pan is a great and refining and uplifting benefaction to this sordid and money-mad age; and that the next best play on the boards is a long way behind it as long as you play Peter."
I have shown Peter Pan during the attack on the Captain Hook's pirate ship, the Jolly Roger. Dropping his cloak to the floor he exclaims, "Peter Pan, the avenger!"
Peter Pan, The Avenger! is oil on board.
The painting is 25.5 x 32.5 inches; framed to 30 x 37 inches
Price includes frame and shipping (continental US).
The framed artwork will be securely packaged and shipped by UPS. You may also pick up the artwork in my studio in southwest Virginia.
If you would like to view the original artwork, please email me for an appointment. I'd be happy to show it to you.