Green Hell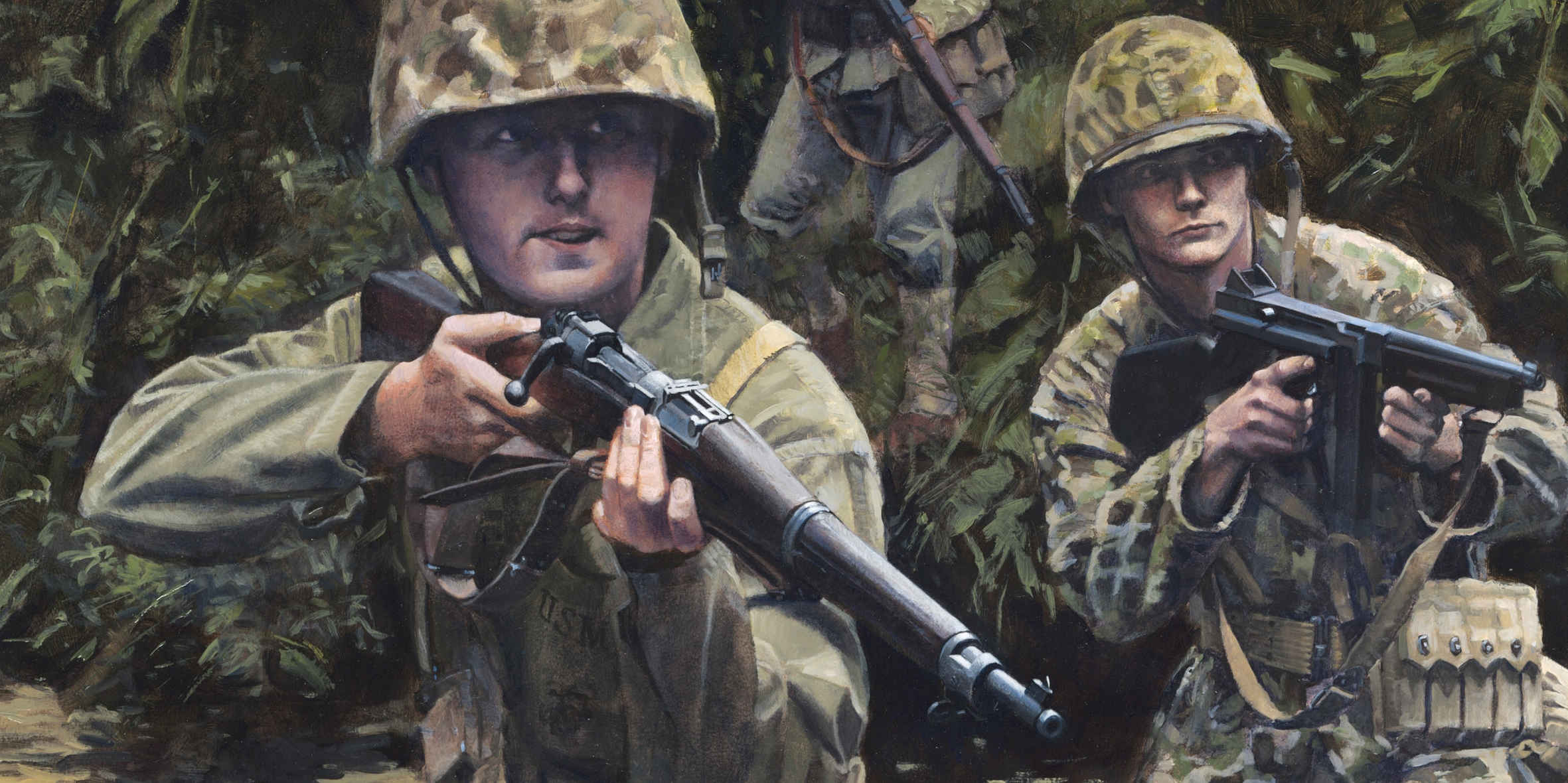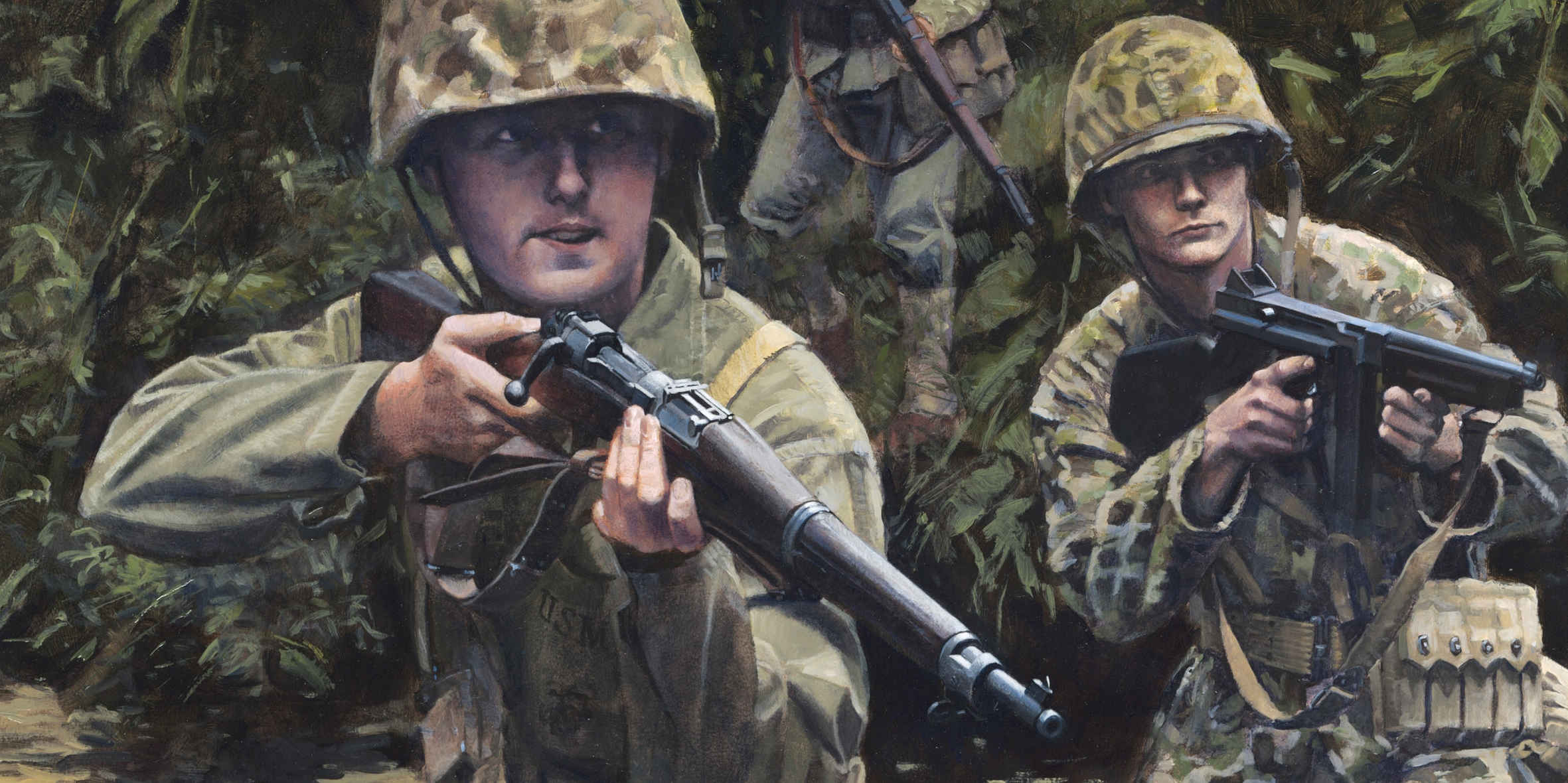 Green Hell
The Battle at Suicide Creek
January 2, 1944. The scouts of 7th Marine entered the unknown and unnamed creek with only desultory sniper fire from the Japanese defenders. More Marines followed down the steep and muddy banks, into the swift-flowing water, and up into the dense and tangled jungle, where the Japanese defender waited—unseen and unheard—inside a network of pillboxes and log emplacements sporting machine guns carefully sighted to sweep the slopes of both creek banks with interlacing fire.
___
Edwin C. Bearss, historian emeritus with the National Park Service, was at Suicide Creek that day. To read his personal account of the battle from Naval History Magazine, click here
Green Hell is oil on paper, mounted on archival board
The painting is 25.5 x 32.5 inches; framed to 30 x 37 inches
Price includes frame and shipping (continental US).
The framed artwork will be securely packaged and shipped by UPS. You may also pick up the artwork in my studio in southwest Virginia.
If you would like to view the original artwork, please email me for an appointment. I'd be happy to show it to you.