Tarheel, 1861. one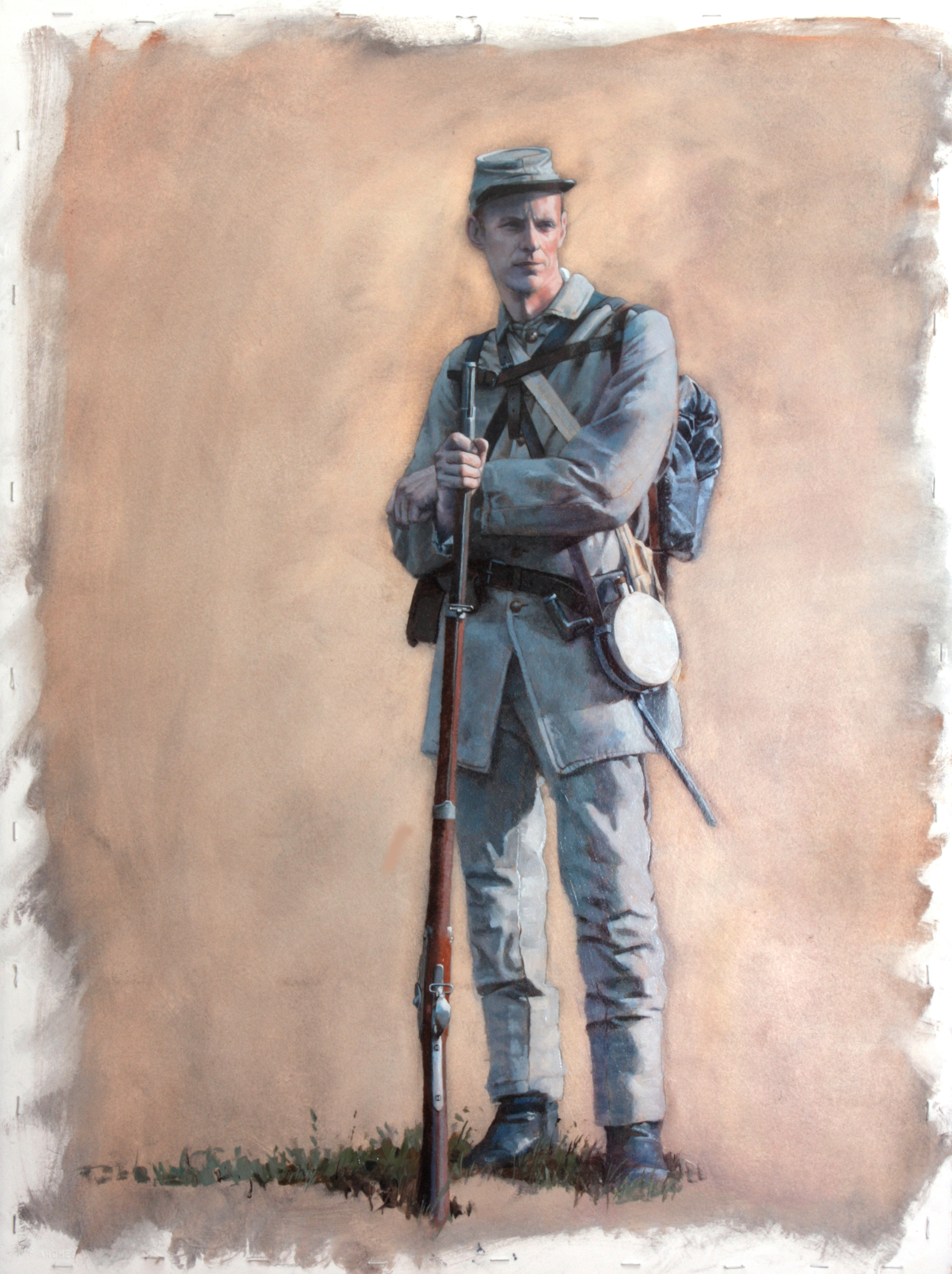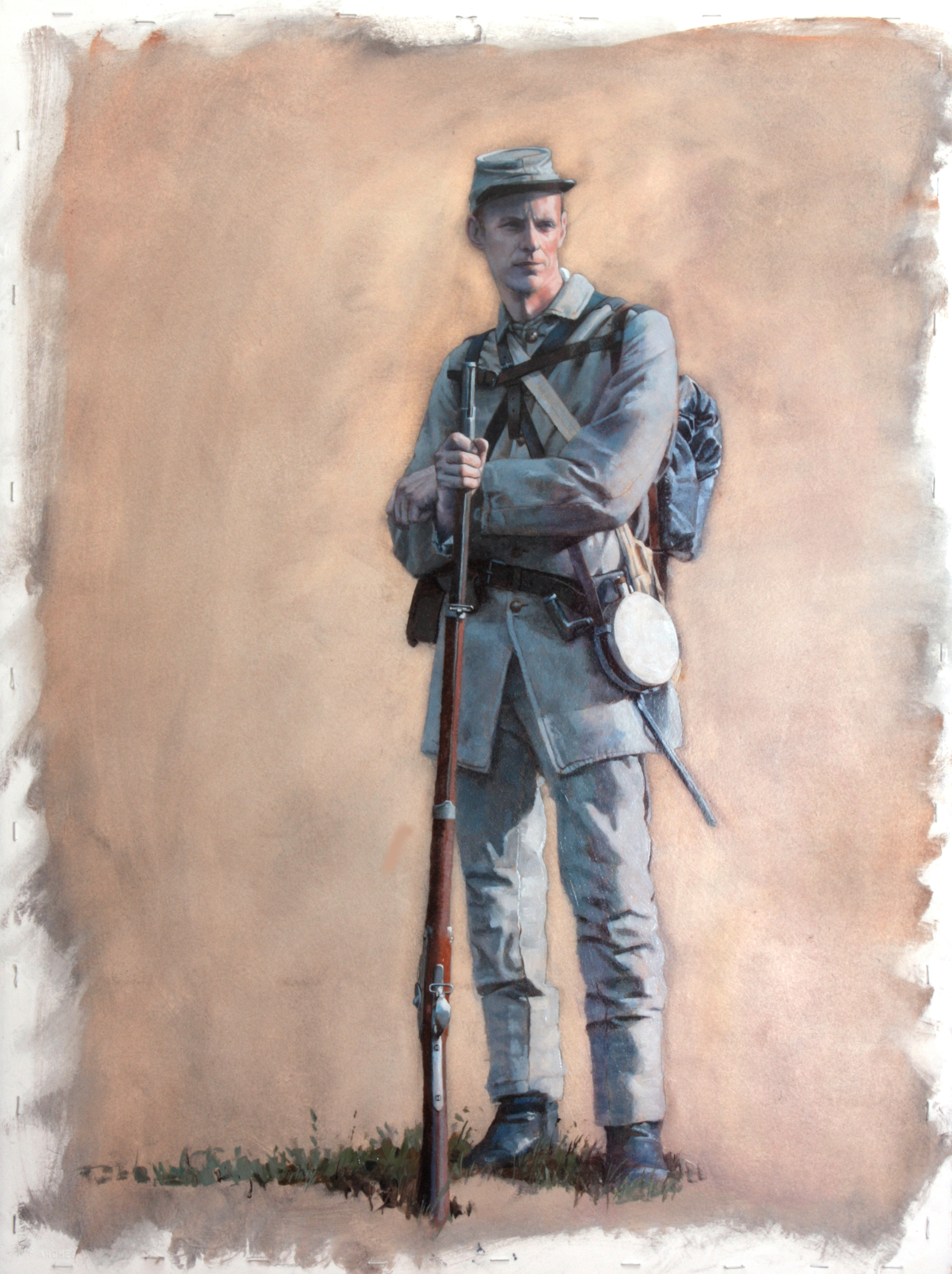 Tarheel, 1861. one
This painting was originally created for the Company of Military Historians, and is part of the Military Uniforms in America (MUIA) series (Plate No. 894).
It depicts a member of "North Carolina State Troops and Volunteer, 1861" wearing the North Carolina "Sack Coat" and carrying weapons and accouterments typical of 1861 North Carolina.
The MUIA plate is a combination of this painting and "Tarheel, 1861. two," also available on this website.
Tarheel, 1861. one is oil on paper.
The painting is 22.5 x 30, full sheet size. Painting is NOT framed.
Price includes shipping (continental US).
The artwork will be securely packaged and shipped by UPS. You may also pick up the artwork in my studio in southwest Virginia.
If you would like to view the original artwork, please email me for an appointment. I'd be happy to show it to you.